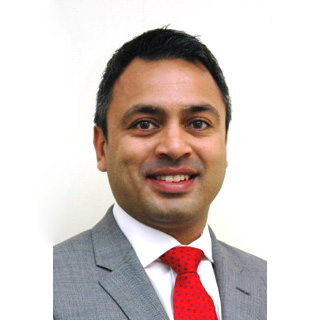 BSc MBBS FRACS FAOrthA
Dr Manish Gupta is an orthopaedic surgeon with a special interest in disorders of the shoulder, elbow and wrist: arthroscopic, minimally invasive and open reconstruction, joint replacement, and microsurgery
Dr Gupta also has expertise in management of fractures and musculoskeletal trauma, including children's injuries.
Born, schooled and trained in Sydney, he gained his fellowship of the Royal Australasian College of Surgeons (orthopaedic surgery) in January 2010. He then spent considerable time abroad gaining further knowledge and training in problems of the upper limb, including fellowships from London, Paris, New York, Amsterdam, and Davos, Switzerland.
He has worked at major teaching hospitals in Melbourne, Brisbane and Townsville before returning to his native Sydney.
Dr Manish Gupta has attended and presented at numerous international and local meetings, and remains committed to further research and innovation.
He is a member of the Royal Australasian College of Surgeons, The Australian Orthopaedic Association, The Australian Society of Orthopaedic Surgeons, The AO Foundation, and The Royal Society of Medicine, UK.
For more information or to make an appointment please contact Dr Gupta's reception team on
Phone: 02 9687 8344
Fax:      02 8078 6600
Email: reception@mgorthopaedics.com.au
Alternatively please visit his website below www.mgorthopaedics.com.au.