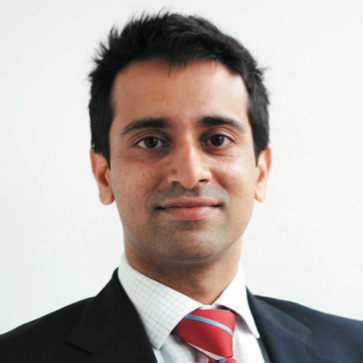 BSc(Med) MBBS FRACS(Orth) FA(Orth)A
Dr Balalla is an Australian-trained orthopaedic surgeon specialising in all operations around the knee. He specialises in computer guided partial and total knee replacement surgery, as well as arthroscopy (keyhole) surgery and ligament reconstruction.
Dr Balalla has trained extensively and exclusively in knee surgery both locally, and overseas.
Dr Balalla completed his specialist Orthopaedic training in 2010 through the Royal Australasian College of Surgeons and the Australian Orthopaedic Association. Following this, he completed two Fellowships in advanced knee surgery.
In 2011 he completed a fellowship in knee arthroscopy, knee replacement, ACL reconstruction, and cartilage transplantation with Sydney Knee Specialists.
In 2012, Dr Balalla completed a second knee fellowship at the reknowned Avon Orthopaedic Centre in Bristol UK, with a focus on treating problematic knee replacements with revision knee surgery, and on the treatment of patellofemoral instability. Following this, Dr Balalla visited Ghent, Belgium to gain experience in meniscal transplantation and multi-ligament reconstruction, and then Pittsburgh USA to observe alternative techniques in ACL reconstruction surgery, such as quadriceps tendon graft harvest, and double bundle ACL reconstruction.
His areas of expertise include:
unicompartmental (half) knee replacement
total knee replacement
computer guided knee surgery
knee arthroscopy and meniscal surgery
ACL reconstruction
multiligament reconstruction
revision knee replacement
patellofemoral stabilisation
Dr Balalla consults at Lakeview Private and Norwest. He operates at Lakeview Private Hospital, Norwest Private Hospital and St Vincent's Private Hospital. Dr Balalla has been appointed as Head of Orthopaedics at Westmead Public Hospital and Auburn Public Hospital, where he performs public elective knee surgery.
All appointments are via Mel, his practice manager, on 1300 695 633, via enquiries@drbalalla.com.au, or via the Orthopaedic Associates switchboard.
For further information about Dr Balalla, please visit www.kneesurgerysydney.com.au